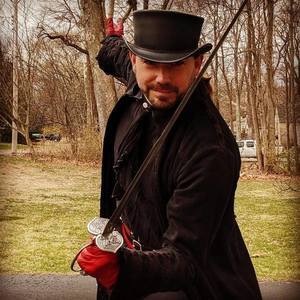 Ken Briodagh
Special guest
Ken is a storyteller, writer and editor. He's been Laura's partner for more than 4 years and polyamorous for some years more than that. He is the creator of StoryPhoenix, which you can visit at StoryPhoenix.com, facebook.com/StoryPhoenixes/, Twitter @StoryPhoenix . You can follow Ken @AtlasWriter on Twitter and youtube.com/user/atlaswriter. He's been a cook, telemarketer, medical supply technician and mover of the bodies at a funeral home. Most of his exploits are either exaggerated or blatantly false and no one can prove otherwise.
Ken Briodagh is, in addition to being a guest contributor to this show and the Ready for Polyamory blog, an excellent author whose latest book, Stories and Sins you can find here.
Ken Briodagh has been a guest on 5 episodes.