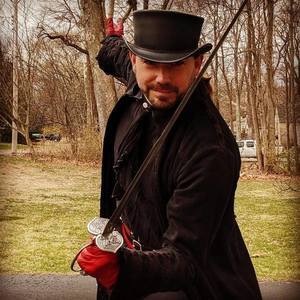 Ken Briodagh
Special guest
Ken is a storyteller, writer and editor. He's been Laura's partner for more than 4 years and polyamorous for some years more than that. He is the creator of StoryPhoenix, which you can visit at StoryPhoenix.com, facebook.com/StoryPhoenixes/, Twitter @StoryPhoenix . You can follow Ken @AtlasWriter on Twitter and youtube.com/user/atlaswriter. He's been a cook, telemarketer, medical supply technician and mover of the bodies at a funeral home. Most of his exploits are either exaggerated or blatantly false and no one can prove otherwise.
Ken Briodagh has been a guest on 2 episodes.
August 22nd, 2020 | Season 1 | 39 mins 21 secs

media, polyamory, relationships, representation

Laura and Ken Briodagh talk about Polyamory in the Media and whether it's positive representation or not, largely.

June 20th, 2020 | Season 1 | 44 mins 20 secs

A discussion on how to set polyamorous relationship agreements, and general joking around, with writer & storyteller Ken Briodagh.